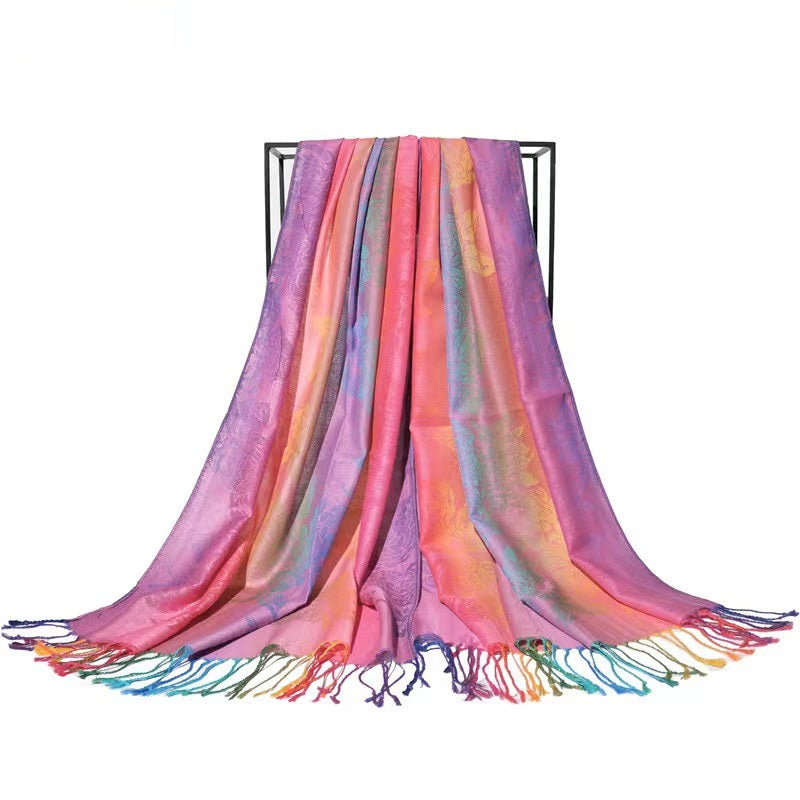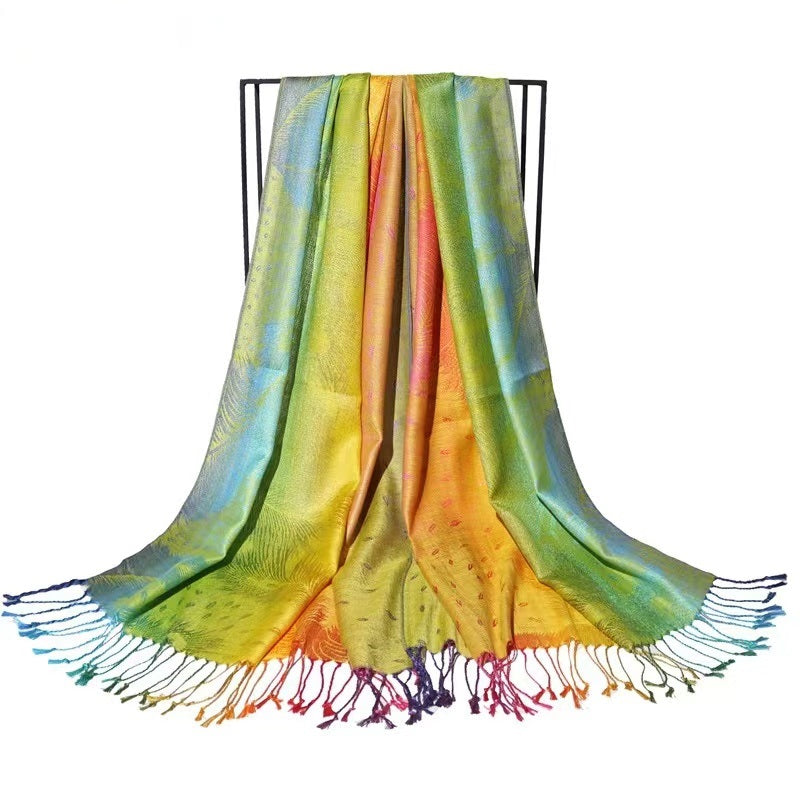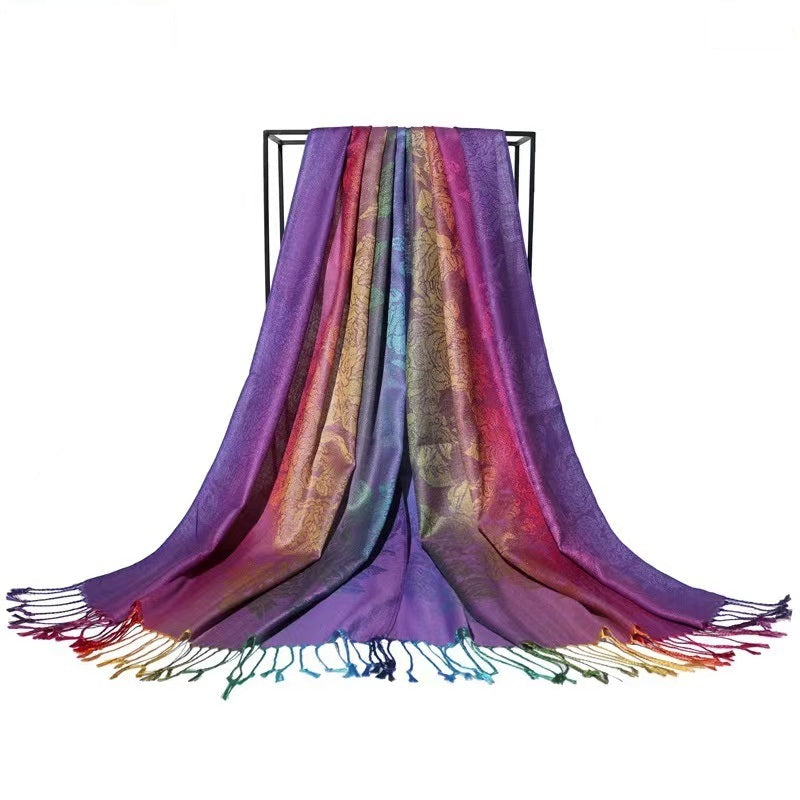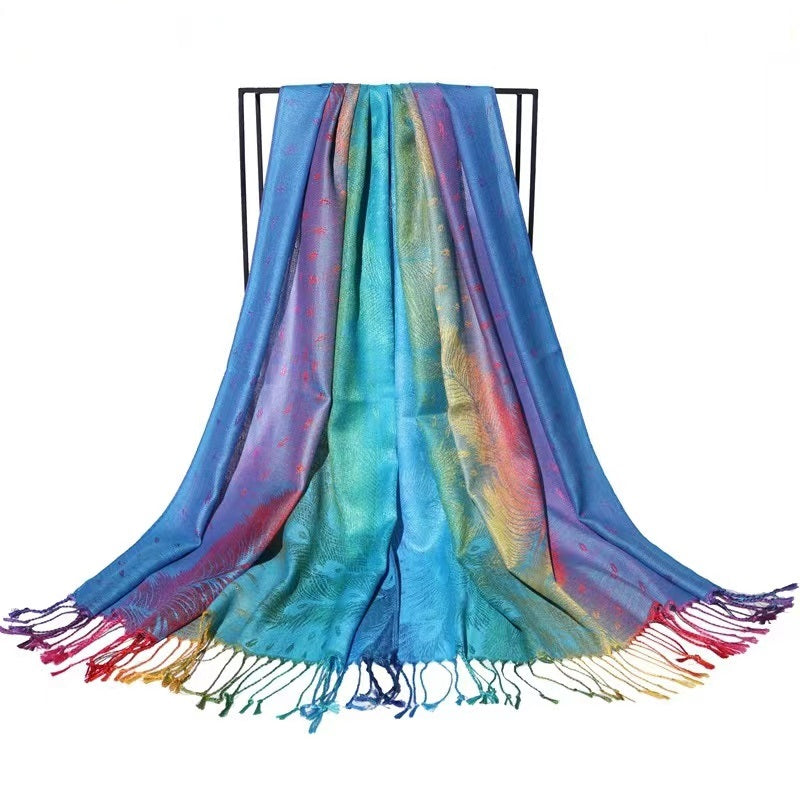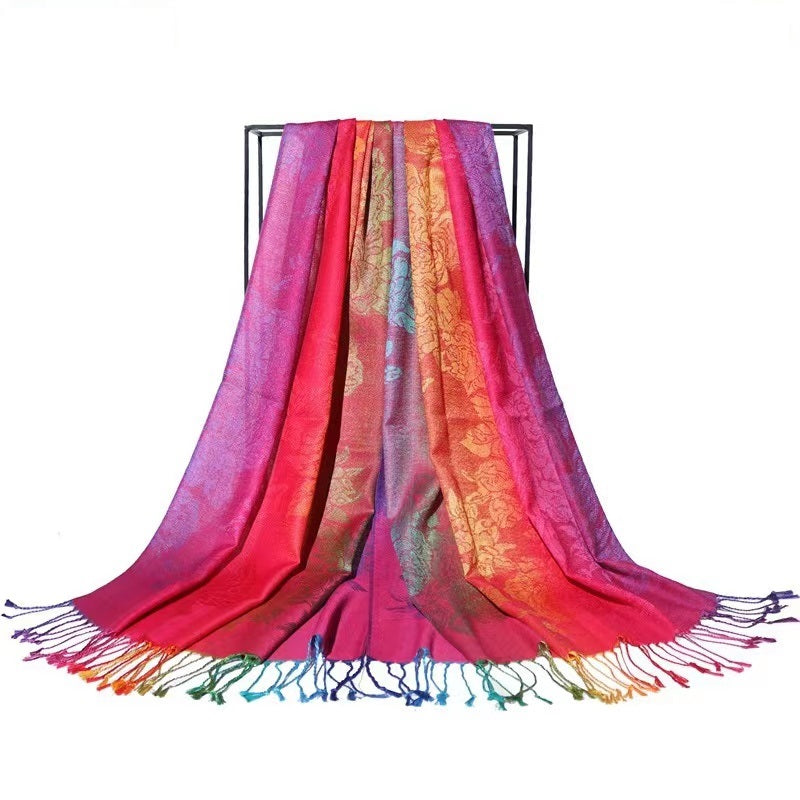 This pashmina scarf is constructed of a silk and acrylic blend fabric that is comfortable to the touch. There is fringe at the bottom. It's really feminine and lovely. Excellent way to spruce up your attire. For the fashionable woman.
It can be used everywhere every day. Wraps over your neck and shoulders, keeping you warm. With this item, you have a lot of alternatives. It could be a blanket, necklace, or headband.
There are several colors.